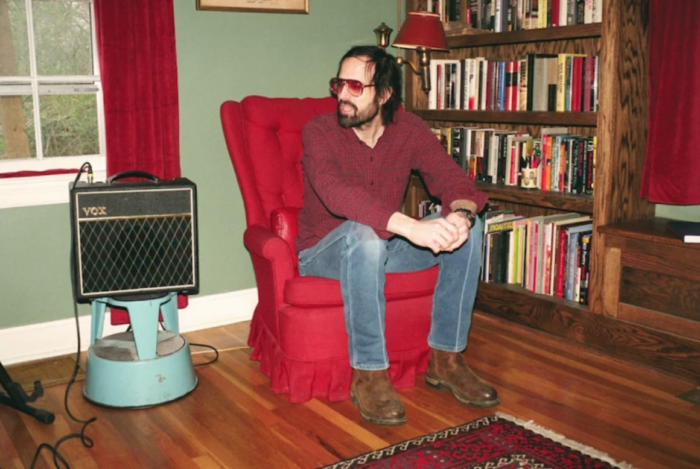 Fans of the Silver Jews often recognize the lyrical genius of songwriter and founding constant member David Berman. The band formed in 1989, as an indie rock band in New York by Pavement members, Steve Malkmus, Bob Nastanovich with Berman. The trio collaborated, recording lo-fi tapes in their living rooms. Silver Jews were often promoted or known as a Pavement side band which continued to haunt Berman for years until the bands' break up in 2009.
The Natural Bridge (1996) released on Chicago label Drag City was a lo-fi indie masterpiece of one liners and heart breaking songs sung by Berman in a grandiose monotone storytelling voice, which established the band's fan base. The opening track, "How To Rent A Room," hooked me in to being a Silver Jews fan hearing the opening lyric, "No, I don't really want to die; I only want to die in your eyes." This line caused a synapse to fire in my temporal lobe affecting my limbic system where I would play The Natural Bridge when I was with a potential partner or on a date, especially in the late 90's. Berman is many Silver Jews fans' lyrical savant and I fully credit him in supporting me delegating all my romantic socializations.
Dating and/or in a relationship of some kind, here are 5 Silver Jews pick up one liners/phrases to come onto your honey with when Spring fever inspires your desire to fill your "Friday night fever."
Written by Karen Lee (Weekend Family Music Hour)
Weekend Family Music Hour has been with Freeform since the station was established. Opal (12), Ayler (10) and Karen (mom). As a family we feel so privileged to have an affordable family activity that brings us together with your family's lives and letting us share our musical household tastes. We love reciting Chinese horoscope predictions for Asian Lunar New Year, playing our Moog (Halloween!), selecting songs based on politics or societal challenges and Holidays! Check out our seasonal shows! Mostly ethnic; folk, rock, synth, disco, soul, hip hop, experimental and jazz/tongue jazz.